Preorder Signed Copies of Other Birds: A Novel by Sarah Addison Allen
ABOUT OTHER BIRDS
---
From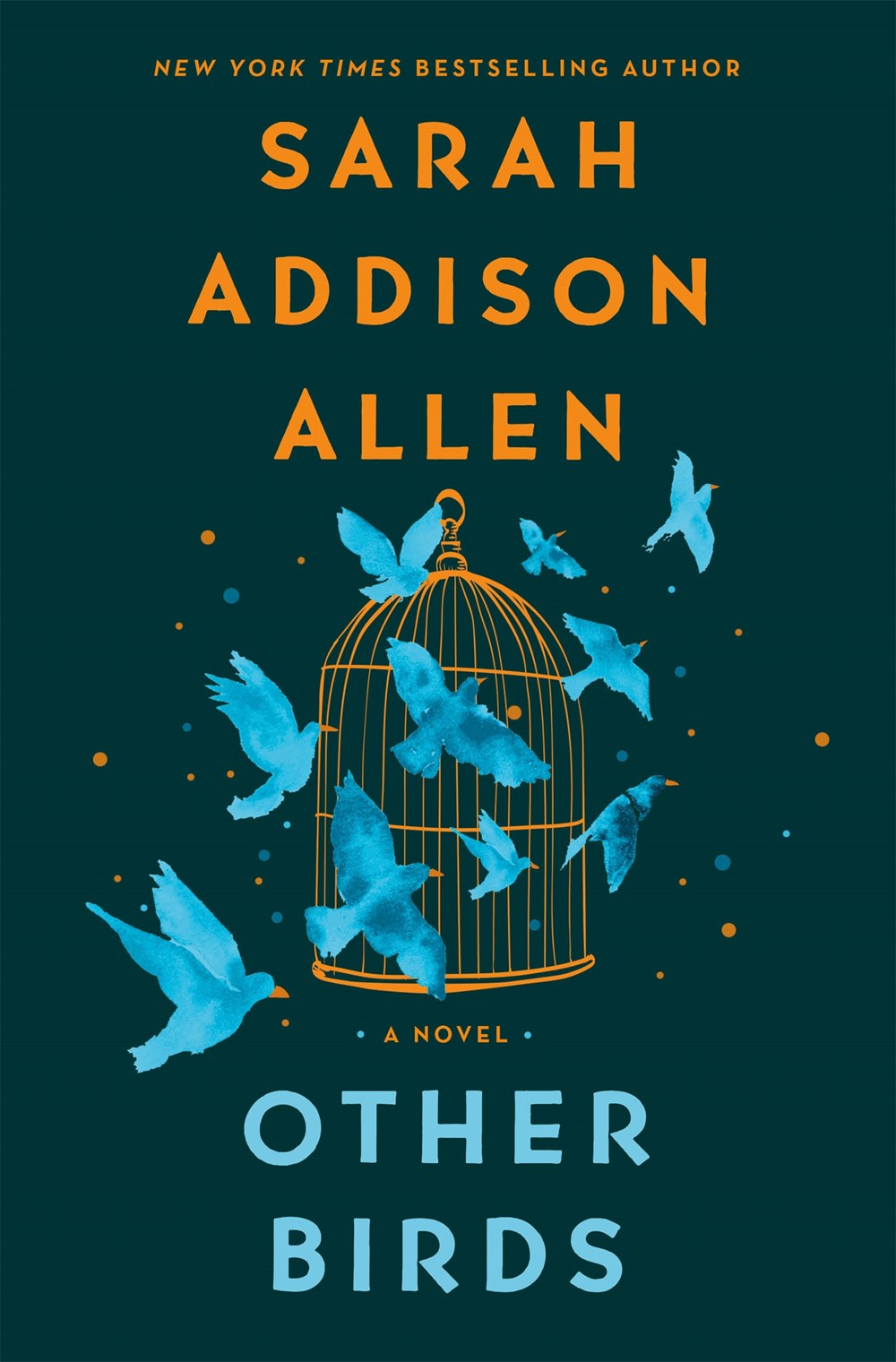 Sarah Addison Allen, acclaimed author of Garden Spells, comes an enchanting tale of lost souls, lonely strangers, secrets that shape us, and how the right flock can guide you home. Other Birds is published 8/30/22.
Down a narrow alley in the small coastal town of Mallow Island, South Carolina, lies a stunning cobblestone building comprised of five apartments. It's called The Dellawisp and it is named after the tiny turquoise birds who, alongside its human tenants, inhabit an air of magical secrecy.
When Zoey Hennessey comes to claim her deceased mother's apartment at The Dellawisp, she meets her quirky, enigmatic neighbors, including a girl on the run, a grieving chef whose comfort food does not comfort him, two estranged middle-aged sisters, and three ghosts. Each with their own story. Each with
their own longings. Each whose ending isn't yet written.
When one of her new neighbors dies under odd circumstances the night Zoey arrives, she is thrust into the mystery of The Dellawisp, which involves missing pages from a legendary writer whose work might be hidden there. She soon discovers that many unfinished stories permeate the place, and the people around her are in as much need of healing from wrongs of the past as she is. To find their way, they have to learn how to trust each other, confront their deepest fears, and let go of what haunts them.
Delightful and atmospheric, Other Birds is filled with magical realism and moments of pure love that won't let you go. Sarah Addison Allen shows us that between the real and the imaginary, there are stories that take flight in the most extraordinary ways.
PREORDER INFORMATION
---
Pre-order from Malaprop's to receive a signed and/or personalized copy of Other Birds by Sarah Addison Allen. For personalization, use the order comments field to provide the name to which the book should be autographed (Ex. To Shawn). Personalizations will be to a name only; no long inscriptions. Sarah will also sign or personalize any of her earlier books! If you would like personalization, you must order your book by 08/20/22!
Preorders will also include a specially designed temporary tattoo!
If you need to make changes to your personalization request, please email info@malaprops.com
EVENT INFORMATION
---
Join us for an evening with New York Times bestselling author Sarah Addison Allen, celebrating the launch of her latest book, Other Birds. Sarah Addison Allen will be in conversation with fellow New York Times bestselling author, Wiley Cash.
This event is co-sponsored UNC Asheville's Visiting Writers Series and will be held on-campus in the Blue Ridge Room in Highsmith Student Union on Tuesday, August 30, 2022 at 7:00pm
To learn more, please check out the events page here.
Attendance is free, but registration is required to reserve a seat. Click here to register. Please stay tuned for additional details.
You may purchase a copy of Other Birds at a the event to be signed that evening. You may also pre-order a signed copy to be shipped or picked up at Malaprop's. Books purchased as preorders will not be availble for pickup at the event.
If you have any questions, please email info@malaprops.com
SHIPPING INFORMATION
---
Books will ship on or after the publication date depending on the size of the preorder campaign and the author's availability. If you order Other Birds plus any of Sarah's backlist, your books will all ship after Other Birds is published. You will receive an email notification when your book is on the way to you and a generic email from stamps.com that will contain your tracking number. If you need to make any changes to your shipping address, please email info@malaprops.com
Domestic Shipping Rates:
Media Mail (US): $4, plus $.50 per additional book
Priority Mail (US): $9, plus $1 per additional book
International Customers: Shipping prices vary per country. We will have to verify shipping cost before we finalize your order. If you receive an AVS mismatch error please email info@malaprops.com and we will invoice you via PayPal.
ABOUT THE AUTHOR
---
SARAH ADDISON ALLEN is the New York Times bestselling author of Garden Spells, The Sugar Queen, The Girl Who Chased the Moon, The Peach Keeper, and Lost Lake. She was born and raised in Asheville, North Carolina.