Malaprop's Updates - COVID-19 & More
COVID-19 Updates:
We are available for phone support from 10am to 4pm Monday through Saturday. We will not be able to offer phone support outside these times.
We are accepting reservations for book browsing. Browsing is open from 10am to 4pm, Monday through Saturday. Browsing is only available to North Carolina residents. Book an appointment by clicking the button below:
You can visit the store by appointment only Monday through Saturday. Each appointment is for one adult and one child under the age of 18.

All Customers and Staff will be required to wear a mask. We will have gloves available for customers.

We are not accepting cash payment at this time.

Curbside service is available between 10am to 4pm, Monday through Saturday. Please wait for an email confirmation that your order is ready before coming by, and please note that Haywood St. is currently undergoing roadwork. This means that roads may be closed or access directly to the store may be difficult.
Events, Book Delivery & More:
Our special edition quarantine tee is still available here! Support Malaprop's, reading, social distancing all in one stylish garment.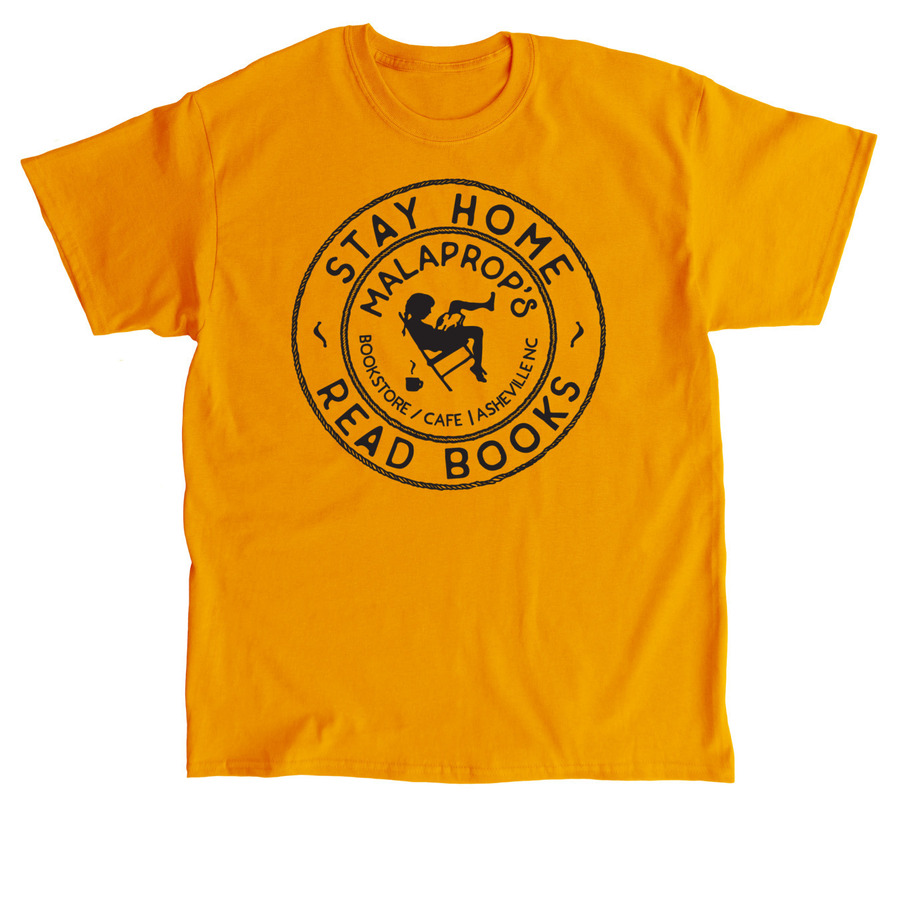 We have suspended in-store events and book clubs. We are offering live stream virtual events and recorded conversations with authors and others on our YouTube channel.

We will continue home delivery throughout all of Buncombe County! Delivery requires a two-book minimum purchase and a $2 delivery fee. Deliveries will be made on Tuesdays and Fridays, for complete orders (meaning we have all the books in stock at the store) placed before noon the previous day. Orders will safely be left at your doorstep or in a safe location. This choice is at the discretion of the delivery driver. For faster service, please make sure that the books are "On Our Shelves Now". If a book is not in stock, your delivery may take longer.
We want to thank you again for your continued support at this time. If you're looking for other ways to support our staff, you can donate to Malaprop's via the icon to your right, contribute the Cafe Barista's virtual tip jar, or to the Book Industry Charitable Foundation (BINC), which provides grants to booksellers in times of need. To support other local businesses, visit ashevillestrong.com.
Please take care of yourselves!