Orison Prize Winners Carly Joy Miller and Gabriel Houck
Carly Joy Miller presents Ceremonial.
In her debut poetry collection, Carly Joy Miller surprises and enraptures on every page. The visceral poems of Ceremonial figure the body at its most sublime and at its most feral, with equal attention. With an unflinching eye, Miller crafts psalms of petition and praise from the raw material of life.
Gabriel Houck presents You or a Loved One: Stories
An unhappy switchboard operator at SaveLine comforts distressed callers while her own life collapses around her. A man hired to perform choreographed fights for children in a Spider-Man costume comes undone and breaks a client's jaw. An adolescent Dungeon Master discovers the fact of his queerness while traversing the spooky realm that lies beyond childhood. And a lonesome bachelor hides a fugitive woman in his underground bunker while reckoning with the ghosts of dead loved ones.
We ask that you purchase the books you want to be signed at our events from Malaprop's. When you do this you are not only supporting the work it takes to run an events program, you are also telling the publishers that they should keep sending authors here.
Can't make it to the store for the event? Call us or order the book on our website in advance, and we'll get it signed for you. Make sure you write your preferences in the comments if you purchase online.
Event address:
Malaprop's Bookstore/Cafe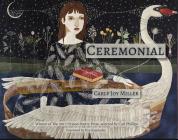 $16.00
ISBN: 9780996439770
Availability: Not Currently On Our Shelves. Usually Ships in 1-5 Days
Published: Orison Books - May 1st, 2018
---

$18.00
ISBN: 9780996439787
Availability: Not Currently On Our Shelves. Usually Ships in 1-5 Days
Published: Orison Books - July 3rd, 2018
---