Live Stream: Calla Henkel presents Other People's Clothes, in conversation with Debra Frasier
Event Image:
Join us for a conversation with author Calla Henkel presenting Other People's Clothes. Calla will be in conversation with Debra Frasier, author of On The Day You Were Born, who happens to be her mom!
Like most of our events, this event is free, but registration is required. Click here to RSVP for this event. Prior to the event the link required to attend will be emailed to registrants.
If you decide to attend and purchase the authors' books, we ask that you purchase from Malaprop's. When you do this you make it possible for us to continue hosting author events and you keep more dollars in our community. You may also support our work by purchasing a gift card or making a donation of any amount below. Thank you!
---
Hoping to escape the pain of the recent murder of her best friend, art student Zoe Beech finds herself studying abroad in the bohemian capital of Europe--Berlin. Rudderless, Zoe relies on the arrangements of fellow exchange student Hailey Mader, who idolizes Warhol and Britney Spears and wants nothing more than to be an art star.
When Hailey stumbles on a posting for a high-ceilinged, prewar sublet by well-known thriller writer Beatrice Becks, the girls snap it up. They soon spend their nights twisting through Berlin's club scene and their days hungover. But are they being watched? Convinced that Beatrice intends to use their lives as inspiration for her next novel, Hailey vows to craft main-character-worthy personas. They begin hosting a decadent weekly nightclub in the apartment, finally gaining the notoriety they've been craving. Everyone wants an invitation to "Beatrice's." As the year unravels and events spiral out of control, they begin to wonder whose story they are living--and how it will end.
Other People's Clothes brilliantly illuminates the sometimes dangerous intensity of female friendships, as well as offering an unforgettable window into millennial life and the lengths people will go to in order to eradicate emotional pain.
Calla Henkel is a writer, playwright, director, and artist who lives and works in Berlin. Her work with Max Pitegoff has been exhibited in museums and galleries worldwide, including the Whitney Museum of Art, and she currently operates a bar, performance space and film studio called TV in Berlin. Other People's Clothes is her debut novel.
Debra Frasier's picture book, On the Day You Were Born, has become a perennial classic for welcoming new babies and celebrating families. Her other books include Miss Alaineus: A Vocabulary Disaster, A Birthday Cake is No Ordinary Cake, The Incredible Water Show, and Out of the Ocean.


$28.00

ISBN: 9780385547352
Availability: On Our Shelves Now
Published: Doubleday - February 1st, 2022
---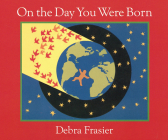 $7.95

ISBN: 9780152059446
Availability: Not Currently On Our Shelves. Usually Ships in 1-5 Days.
Published: Clarion Books - October 1st, 2006
---