Live Stream: Author Shannon Hitchcock and Illustrator Sophie Page Launch She Sang for the Mountains
Event Image:
Join us for a discussion between author Shannon Hitchcock and Illustrator Sophie Page, presented by The Writing Barn and Reycraft Books! These two previously teamed up for the stunning biography Saving Granddaddy's Stories: Ray Hicks, the Voice of Appalachia. She Sang for the Mountain traces the life of songwriter and activist Jean Ritchie-Singer, whose protest songs inspired a nation.
Like most of our events, this event is free, but registration is required. Click here to learn more and RSVP for this event.
If you decide to attend and purchase the authors' books, we ask that you purchase from Malaprop's. When you do this you make it possible for us to continue hosting author events and you keep more dollars in our community. For a special, signed copy of She Sang for the Mountain, purchase the book below and request a signed edition in the "comments" section during online checkout.
---
Jean Ritchie (1922-2015), a singer who sang generationally inherited ballads and heard music everywhere, is centered in this preservationist profile. After an idyllic, isolated musical childhood in Kentucky's Cumberland Mountains with her parents and 13 siblings, the pale-skinned blonde relocates to New York City with a dulcimer in hand, becoming a music teacher. Introduced to folk singers cum protestors--sketched portraits bear the names of Woody Guthrie, Pete Seeger, Carl Sandburg, and Doc Watson--by a Library of Congress song collector, Ritchie takes up protest songwriting to oppose coal mining. Hitchcock uses gently melodious, alliterative prose: "Rumbling cars replaced rambling walks. The roar of radios replaced the strum of strings." Earthy, dimensional collage art by Page underlines the story's themes with its organic, handmade feel. A hearty portrait of the "Mother of Folk," emphasizing the belief that music can create change.
Shannon Hitchcock was born in North Carolina and grew up in the foothills of the Blue Ridge Mountains. Along with N.H. Senzai, she is a co-author of the middle-grade novel Flying Over Water. In addition, Shannon has written three other middle grades, One True Way, Ruby Lee & Me, and The Ballad of Jessie Pearl. Her books have been featured on many state awards lists and have received acclaimed reviews. Shannon and illustrator Sophie Page previously teamed up for the picture book biography, Saving Granddaddy's Stories–Ray Hicks the Voice of Appalachia. She Sang for the Mountains is their second collaboration.
Sophie Page is a mixed-media illustrator originally from Conway, Massachusetts, and a graduate of the Rhode Island School of Design. She crafts images in two and three dimensions to tell stories for all ages. The illustrations in her books are made from clay, paper, fabric, and wire.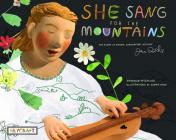 $17.95

ISBN: 9781478874072
Availability: On Our Shelves Now
Published: Reycraft Books - August 18th, 2021
---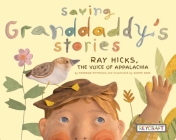 $7.95

ISBN: 9781478869672
Availability: On Our Shelves Now
Published: Reycraft Books - March 22nd, 2021
---