Frank Harmon presents Native Places: Drawing as a Way to See
Native Places is a collection of 64 watercolor sketches paired with mini-essays about architecture, landscape, everyday objects, and nature. The sketches relate the delight found in ordinary places. The short essays, rather than repeat what is visible in the sketch, illustrate ideas and thoughts sparked by that image and offer a fresh interpretation of ordinary things. The goal of Native Places is, in part, to transform the way we see. Through its pages, barns become guidebooks to crops and weather; a country church is redolent of the struggle for civil rights and human dignity; and a highway rest stop offers a glimpse of an egalitarian society. Native Places also expresses the belief that writing and hand drawing are not obsolete skills. Both disciplines offer us the opportunity to develop a natural grace in the way we view the world and take part in it.
Frank Harmon, FAIA, has designed sustainable modern buildings across the Southeast for 30 years. He discovered architecture as a child playing in the streams and woods of his native Greensboro, North Carolina. His work engages pressing contemporary issues such as placelessness, sustainability, and restoration of cities and nature. The buildings he designs are specific to their sites and use materials such as hurricane-felled cypress and rock from local quarries to connect them to their landscapes. Airy breezeways, outdoor living spaces, deep overhangs, and wide lawns embody the vernacular legacy of the South while maintaining distinguished modernism. Frank is a graduate of the Architectural Association in London and a professor at the North Carolina State University College of Design. He has taught at the Architectural Association and has served as a visiting critic at Harvard, the University of Virginia, and Auburn University's Rural Studio.
We ask that you purchase the books you want to be signed at our events from Malaprop's. When you do this you are not only supporting the work it takes to run an events program, you are also telling the publishers that they should keep sending authors here. Can't make it to the store for the event? Call us or order the book on our website in advance, and we'll get it signed for you. Make sure you write your preferences in the comments if you purchase online.
Event address:
Malaprop's Bookstore/Cafe
55 Haywood Street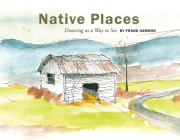 $24.95
ISBN: 9781940743455
Availability: On Our Shelves Now
Published: Oro Editions - September 16th, 2018
---