Conversation and Reading with Author/Illustrators Vanessa Brantley-Newton and Constance Lombardo
Join us for a conversation and reading with Author/ Illustrators Vanessa Brantley-Newton and Constance Lombardo. Vanessa Brantley-Newton celebrates the recent release of King of Kindergarten and Mama's Work Shoes. Constance Lombardo launches her debut picture book, Everybody Says Meow. They'll talk about writing and drawing, and then each will read their latest works. Followed by a Q&A.
Everybody Says Meow! Or do they? Fans of Sandra Boynton and of Jules Feiffer's classic Bark, George will meow, bark, and ribbit when they hear this hilarious picture book about a waggish group of adorable animals that just cannot follow one simple instruction. "Welcome to that magical time when everybody says, 'Meow!' Ready?" Well, not quite. There's also a "Woof." And a "Ribbit." A few words and a minimal background can make for plenty of mischief--especially when your characters are adorable, delightfully silly, and probably NOT LISTENING! Fun, cumulative, and playful, Everybody Says Meow is perfect for preschoolers and toddlers just learning how to read.
In King of Kindergarten, a confident little boy takes pride in his first day of kindergarten. Starting kindergarten is a big milestone--and the hero of this story is ready to make his mark! He's dressed himself, eaten a pile of pancakes, and can't wait to be part of a whole new kingdom of kids. The day will be jam-packed, but he's up to the challenge, taking new experiences in stride with his infectious enthusiasm! And afterward, he can't wait to tell his proud parents all about his achievements--and then wake up to start another day. Newbery Honor-winning author Derrick Barnes's empowering story will give new kindergarteners a reassuring confidence boost, and Vanessa Brantley-Newton's illustrations exude joy.
Constance Lombardo is an author, illustrator, and cat expert who can say meow in several languages. She is the creator of a middle-grade series, Mr. Puffball, about a clever group of Hollywood cats. Stick Dog creator Tom Watson called Mr. Puffball "freaky, furry, and first-rate fun!" When she isn't drawing or writing, Constance likes to visit the many waterfalls in Western North Carolina or rummage through Asheville's local indie bookstores. Plus, she likes carrot cake. Visit her at www.constancelombardo.com.
Vanessa Brantley-Newton has illustrated numerous picture books, including The Girl Who Heard Colors (by Marie Harris), Mary Had a Little Glam (by Tammi Sauer), One Love (by Cedella Marley), A Night Out with Mama (by Quvenzhané Wallis), and The Youngest Marcher (by Cynthia Levinson), as well as the chapter book series Ruby and the Booker Boys (by Derrick Barnes) and Jada Jones (by Kelly Starling Lyons). She wrote and illustrated Let Freedom Sing and Grandma's Purse. She lives in Charlotte, North Carolina.
This event is free and open to the public. We ask that you purchase the books you want to be signed at our events from Malaprop's. When you do this you are not only supporting the work it takes to run an events program, you are also telling the publishers that they should keep sending authors here. Can't make it to the store for the event? Call us or order the book on our website in advance, and we'll get it signed for you. Make sure you write your preferences in the comments if you purchase online.
Event address:
Malaprop's Bookstore/Cafe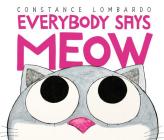 $17.99
ISBN: 9780062689887
Availability: On Our Shelves Now
Published: HarperCollins - November 5th, 2019
---

$17.99
ISBN: 9781524740740
Availability: On Our Shelves Now
Published: Nancy Paulsen Books - July 2nd, 2019
---