The Mystery at Motown (Real Kids! Real Places! #43) (Paperback)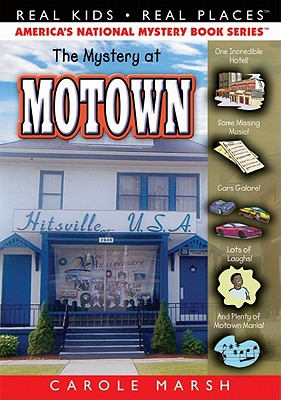 The Mystery at Motown (Real Kids! Real Places! #43) (Paperback)
$7.99

This book is currently on backorder. Please call or email for availability.
Other Books in Series
This is book number 43 in the Real Kids! Real Places! (Paperback) series.
Christina, Grant, Mimi, Papa visit Papa's good friend who lives on a cattle ranch in Nevada. They land the Mystery Girl on a small airstrip on the ranch near Area 51 and soon learn that the rancher and his wife have been losing theri cattle. While trying to solve the mystery of the missing cattle, Christina and Grant find a "crop circle" clue. Could it be alien abductions? This spooky mystery has the kids traveling in an RV, riding on 4-wheelers, visiting a few ghost towns and getting stuck in a mine.